8 Most Common Staffing Challenges and Tips to Overcome them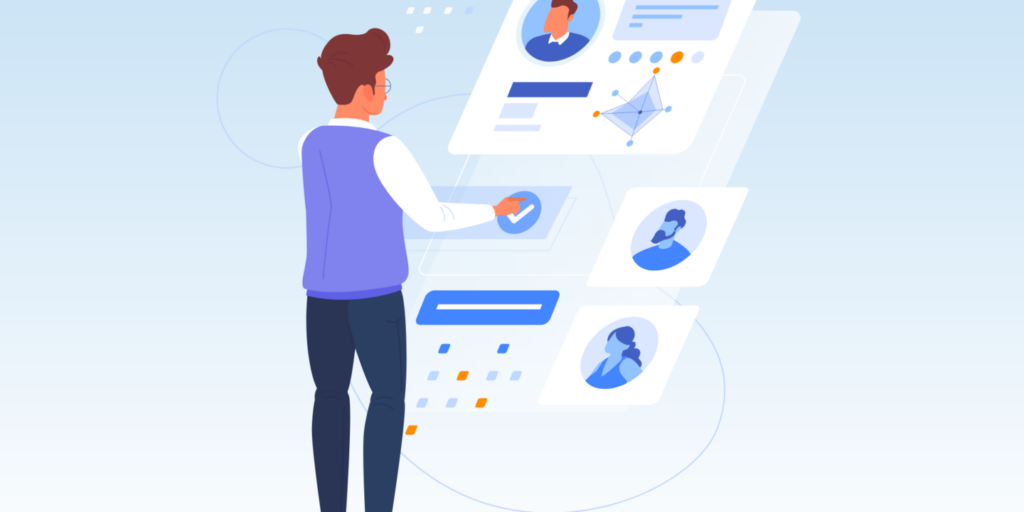 Employing highly skilled and efficient professionals is critical to a company's success. It is challenging to find and develop great talent that can help run your business smoothly. From finding the right talent to training and managing retention of great talents in the company, it is important that businesses need to come up with innovative strategies due to changing workforce needs. It is time to rethink the hiring processes and strategies against traditional recruitment to save time and money without compromising the quality of the team. Our team of experts at Global Squirrels identified eight common recruitment challenges and propose innovative solutions to overcome these.
Common recruitment challenges in USA Businesses
1. Workload fluctuations and budget restrictions to hire new employees
Due to booming technologies and intense competition among businesses, the existing labor force may feel overworked as a result of fast changes in strategies and goals. Along with these daily hurdles in the business, manpower confronts enormous workloads due to business seasonality. These surges of workload can cause fatigue and unproductivity in your teams causing your workforce to go through stress. Even if companies are facing workloads and fierce competition to succeed, budget constraints often prevent them from adding more employees. To offset the challenge, it is recommended professionals be hired remotely from other countries with cost-effective labor markets such as India, Mexico, and the Philippines. This strategy of course only works for job functions that can be performed remotely.
2. Lack of local talents with desired skillsets
Highly skilled teams are the fuel to business growth and they will determine the economic prosperity of an organization. The dream team for every organization will be the one with diverse, sophisticated, and advanced skill sets with deep knowledge in various areas. As technology demands are changing fast, your existing team may face outdated skills and a lack of adept in cutting-edge skillsets. Leveraging global talent and adopting full-time remote workers from countries like India can fill this skill gap where you can even save lots of overhead costs rather than hiring contractors through outsourcing companies.
3. Tedious and lengthy hiring processes
The conventional recruitment process is always a time-consuming deal for a company and it needs daily attention to find professionals in different teams wherever a skill gap is occurring. For this process, a company should set up recruiting teams, train them properly to find the right candidates, various levels of background checks, and employ innovative tactics to attract good profiles. It costs both money and time which a company could have invested in other important areas of the business. The more time it takes to hire a person, the more it can cost a company. Finding innovative hiring solutions and re-evaluating your hiring strategies can reduce this stress to a minimum. Read how Global Squirrels can help to overcome these challenges at the end of this article!
4. Unmanageable contractors through outsourcing companies
Most companies find hiring contractors through outsourcing companies can be the most affordable and time-saving solution for all staffing challenges. But as per the logical insights, it is unavoidable to conclude that contractors are unmanageable to an extent where you might need to deal with red tape and bureaucracy. Contracting involves too many managers and it will not be always possible for you to manage your contractor. You cannot make sure that your contractor is working 100% for you. The contractor's best interest will be serving his/her employer (aka consulting/outsourcing company) and they might be juggling tasks from multiple clients. Instead, why don't you think about hiring a full-time offshore team from affordable labor pools whom you can manage 100%? Rethink your team-building strategies now! You can do this by working with offshore recruitment and PEO firms like Global Squirrels so that you don't need to set up any international entities for employment purposes.
See also: Top 7 tips to hire great talent from India to work remotely for your business
5. High employee turnover
Do you know the employee exit and the replacement of that personnel cost about 33% of the employee's annual salary for an employer? To save this unprecedented expense and improve the morale of existing workforces, it is significant to retain talents and make sure to have dedicated teams for the long term. High employee turnover can create sudden vacant positions which need to be filled as quickly as possible by your recruiting teams. The difficulty in combating skill gaps in less time will affect the quality of individuals hired. In certain situations, if the person may be a uniquely skilled professional, then the complicated requirements can be a challenge for the company. High employee turnover is never a good sign for the company as it contrasts with the budget-saving strategies adopted.
6. High demand in remote work culture
The COVID pandemic taught companies and employees to adopt new normal, that is remote work culture. The majority of professionals found it is the most productive and flexible work culture which promises them the required work-life balances. Since post-pandemic, many countries and companies framed work-from-home policies and the employees started demanding to continue remote work from employers. Employers are finding lots of difficulty in managing remote teams and it is a quite considerable challenge for them. Companies are even worried about whether their remote workers are having proper working spaces which ensure productivity and an office atmosphere.
Check our article: 9 Best Practices Managing Remote Teams
7. Heavy employer branding cost for attracting the right candidates
To attract well-qualified and potential candidates, the business should have exceptional branding on social media platforms, business online publications, and wherever the professionals are networking. It involves heavy marketing costs and consistent efforts in creating brand awareness over digital platforms. Your work culture, employee benefits, appreciation programs, and all other attractive events should be marketed intelligently to portray to job seekers.
8. Complicated payrolling, benefits, compliance, and other HR processes
Frequent amendments in labor laws and publishing of new laws in employment are different in every country and it is a constant headache for every company. Employers must focus on mandatory labor laws to be followed and benefits offered to employees with strong adherence to federal compliance to mitigate the risks of legal friction between employees and employers. Human resource teams and payrolling experts should invest enough time with sharp concentration during the payrolling process of employees on every payday week to deliver it faultlessly. It is a labor-intensive and time-intensive task to perform in an organization. Choose proficient teams to support your organizations externally based on monthly subscriptions where you just need to provide the details of your employees regarding their pay scale. This will save a lot of money and time, and you will be able to utilize those for other important business functions.
Check our article: Employment laws and mandatory benefits in India
How to overcome the staffing challenges through Global Squirrels?
Global Squirrels is a revolutionary software product to help companies foster global talent. This SaaS platform offers various plans for businesses to find, hire, and pay global talents to complement their onsite workforce. Any organization can easily signup for any of these plans with just a few steps and start submitting requests to hire and pay employees overseas. Following are a few proactive measures taken by Global Squirrels keeping all these 8 staffing challenges in mind:
Global Squirrels has a wide array of expert recruiters who are capable of sourcing profiles based on the demanded skillsets and qualifications, analyzing profiles thoroughly, checking the background of candidates from available digital sources, and more.
Invested in leading application tracking systems (ATS) to match profiles, consolidate candidates, and deal with all applications based on the requirements.
Maintaining a giant database of IT professionals, business professionals, and healthcare workers, and scalable to more industries.
Global Squirrels saves up to 75% of hiring costs for companies for full-time positions by hiring professionals from India. Hence companies can hire 4 candidates at the cost of 1 candidate.
It is an intuitive self-service subscription solution where you can register to find, hire, and pay your remote resources fast. It saves your time and you can get rid of lengthy hiring processes.
Global Squirrels has teams of HR professionals with strong knowledge of complicated payrolling processes and legal compliance in the country you are intended to hire candidates. You can say goodbye to the headache of tangled payrolling processes now!
We have spacious and furnished office infrastructure across India in locations like Noida, Hyderabad, and Guntur. You can opt for coworking spaces for your remote employees and provide them with the best workspace away from distractions and other obstacles.
Rather than trying hard to manage contractors via outsourcing companies, Global Squirrels will help companies to find the right talent from India. You can easily manage the remote resources and they will work 100% for you.
Global Squirrels emerges among the chaos of staffing challenges prevailing around you and guarantees to be the most affordable and fast solution to offer international hiring and PEO services with just a few clicks. Sign up now and expand your hiring across the globe in a jiffy!